By the end of the year, we will have the iPhone 14 and the iPhone 14 Pro more the new Google Pixel 7. But we want to determine, based on current rumors, which phone might be right for you. We don't know much at the moment, but there are some juicy rumors to build on.
Looking at the iPhone 13, iPhone 13 Pro, Google Pixel 6 and Google Pixel 6 Pro From 2021 we have a quartet of great phones, providing a great base for this year's updates. From what the leaks say, it looks like the iPhone 14, Pixel 7, and Pixel 7 Pro will all be quite similar to their predecessors, with the iPhone 14 Pro getting a few more tweaks.
Read on for our feature-by-feature comparison of what we expect from the next iPhone and the next Pixel, and our thoughts on what it could mean for the two phones when they go head-to-head for real this fall.
iPhone 14 vs Google Pixel 7: possible release date and price
Apple and Google are both expected to release their new phones this fall. Most likely, the iPhone 14 will be released first in September, followed by the Pixel 7 in October.
For prices, a reliable tipster says we should expect a $100 price hike for the iPhone 14 Pro and Pro Max, up to $1,099 and $1,199 respectively. The cheapest mini version could be replaced by a mid-priced Max version. The cheapest iPhone will therefore likely start at $799, just like the base iPhone 13 model currently does.
Google has cut most of the competition with the Pixel 6 and Pixel 6 Pro at $599 and $899, and we expect that to continue with the Pixel 7 and Pixel 7 Pro. It will take more than a price difference to convince iPhone users to upgrade to a Pixel 7 instead of an iPhone 14, but it would definitely be a nice perk for Google to have again.
iPhone 14 vs. Google Pixel 7: Design
Apple is rumored to change the design of the iPhone 14 little from the iPhone 13, although there may be a few more changes in store for the iPhone 14 Pro. The iPhone 13's narrower notch will still be meant to be on the iPhone 14 and iPhone 14 Max (more on that in a bit), as will the overall shape of the phone, including the dual rear camera block .
The iPhone 14 Pro, however, will supposedly be significantly different from the base models. He would have given up the notch for two cutouts (one round and one pill-shaped) on the screen, and get smaller display bezels, which means more display in the same-sized handset. On the back, the camera unit will still have its three lenses but could be a little bigger to fit new lenses and sensors.
However, perhaps the biggest design change is that the iPhone 13 mini has been released and a new iPhone 14 Max has arrived. Apple has reportedly struggled to sell its cheapest 5.4-inch iPhones over the past two generations, so rumors say it's now looking to offer a 6.7-inch model (same size as the Pro Max) , but with two cameras instead of the Pro's three. Good news for big phone fans who don't mind Apple's Pro features, or just want to pay a little less.
Google has made a huge suite of changes between the Google Pixel 5 and Pixel 6 series, so we don't expect many changes this year. Rumors support this suspicion, claiming that the only change we will see is a small decrease in size for the base Pixel 7 and a new camera bar design which further highlights the camera sensors.
iPhone 14 vs. Google Pixel 7: Display
Rumor has it that there will be two screen sizes for the iPhone 14: a smaller 6.1-inch and a larger 6.7-inch. These will likely have the same resolutions as the iPhone 13 series and the same refresh rates. We have no doubt that both Pro models will get the 120Hz adaptive "ProMotion" screens, while the base screens will be stuck at 60Hz.
Meanwhile, in Google's camp, there are also few rumored changes. Besides the possible decrease from 6.4 inches to 6.3 inches for the Pixel 7, we expect the same again. That would mean a 90Hz refresh rate for the Pixel 7 and a 6.7-inch 120Hz panel for the Pixel 7 Pro.
iPhone 14 vs. Google Pixel 7: Cameras
Once again, Apple appears to be leaving the rear camera arrays of the base iPhone 14 models intact, with the same duo of primary and ultra-wide 12MP sensors. Pros can upgrade their main cameras to 48MP, though.which could result in more detailed or brighter photos depending on how Apple decides to use it.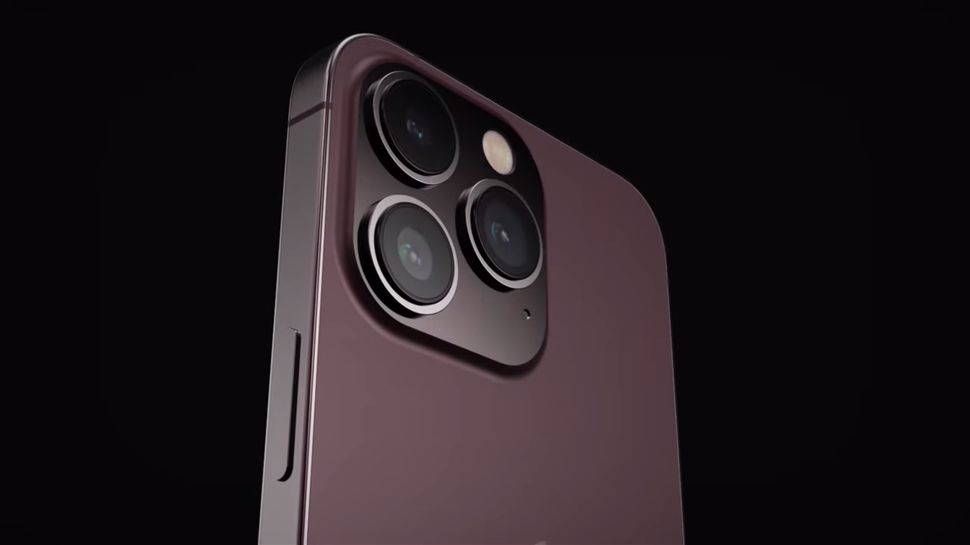 On the front, all four phones could see an upgrade, like Rumor has it that the selfie camera on all iPhone 14s will get a wider aperture (for brighter shots) and autofocus for the first time.
According to the latest Google Pixel 7 camera rumor, we won't see any new hardware this year, only software changes. That would leave us with 50MP main sensors and 12MP ultra-wide cameras on both phones. The Pixel 7 Pro could feature the same 48MP 4x telephoto sensor, plus an 11MP front camera. We believe the Pixel 7 will retain the 7MP selfie camera.
Google puts a lot of effort into processing its camera and software features, so we might have a lot of new Camera app capabilities to play with even though the sensors are the same. But Google is already playing second fiddle to Apple on our best camera phones list, and that's without that alleged new 48MP main camera. It could do a little more work to make it as reliable and efficient as the iPhone snappers.
iPhone 14 vs. Google Pixel 7: performance and 5G
Apple has always had a huge advantage over Android phones when it comes to processing power, but that might change a bit this year as only the iPhone 14 Pro could get Apple's long-awaited new A16 chipset. The standard models will instead get the same A15 chip as the iPhone 13, or at least some version of it, from what we've heard.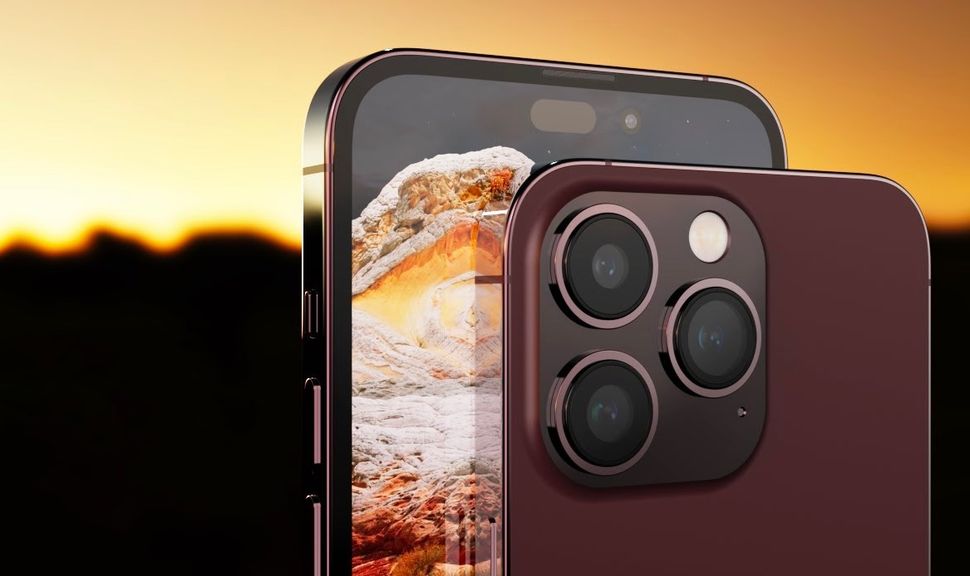 Google is more generous, rumored at least, and arming its two Pixel 7s with a new Tensor 2 chipset. The original Pixel 6 Tensor was Google's first attempt at a proprietary system-on-chip, and one that did a good job even if it didn't perform very well in some benchmarks. If Google can squeeze a little more power out of the Pixel 7, it should be able to compete with the Snapdragon 8 Gen 1 found in many leading Android phones. It's very unlikely to beat the iPhone though. Apple packs just that much power into its chips.
Apple and Google both offer full 5G compatibility on their phones, and we don't expect that to change with this year's flagship models. Our main hope for Google is that it uses a newer 5G modem this time around, as the Pixel 6's aging chip was likely partly to blame for the phone's poor battery performance.
iPhone 14 vs. Google Pixel 7: battery and charging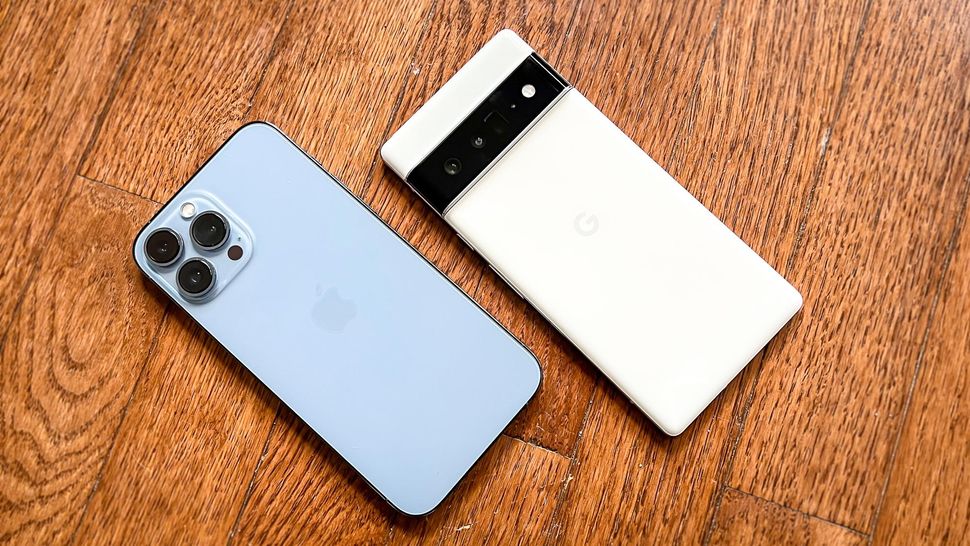 For the iPhone 13, battery life is fantastic overall, and we're expecting another efficiency boost for the iPhone 14. The iPhone 13 brought a size upgrade battery that helped here, but software improvements and the new chip in the iPhone 14 Pro should allow for a few more minutes of use per charge.
On the other hand, probably the worst feature of the Pixel 6 series was its battery life. The batteries themselves are large enough on paper to provide the necessary power, so it looks like the phone is just plain inefficient. Doing this correctly would really help the Pixel 7 become a phone with only minimal drawbacks compared to the competition.
For charging, there are no new rumors, so we should assume identical specs to previous generations. That would be 20W wired charging and 15W wireless charging for the iPhones, and 30W wired charging and 23W wireless charging for the Pixel, assuming you're using the right charging gear.
iPhone 14 vs. Google Pixel 7: software
Here we come to the most basic difference between these phones. The Pixel 7 runs on Android, while the iPhone 14 will run iOS.
Both of these phones will use the next versions of these operating systems: Android 13 and iOS16 respectively. Android 13 just entered public beta ahead of its supposed fall release, and introduces things like edit copied text before pasting, and possibly virtual surround sound. But Google will reverse everything on I/O 2022 in May.
iOS 16 remains a mystery for now, although there are rumors of home screen widget redesigns and it overview of AR/VR support for future Apple products. Other than that, we'll probably learn all about it at WWDC 2022 in June before it launches alongside the iPhone 14 later this year.
iPhone 14 vs. Google Pixel 7: Outlook
It looks like we'll have to temper our expectations for the iPhone 14 and Pixel 7 later this year, as both phones seem like incremental upgrades from their predecessors in many ways. The screens, cameras, batteries, and design of these phones don't change much, except in the case of the iPhone 14 Pro. This probably gives Apple the edge, since the iPhone 13 is currently a better phone than the Pixel 6.
If the rumored changes for the iPhone 14 Pro and 14 Pro Max continue, it could end up extending its lead over the Pixel 7 Pro, if Google doesn't change much beyond the processor. However, there will likely still be a big difference in price, which will allow Google to recruit more budget-conscious users.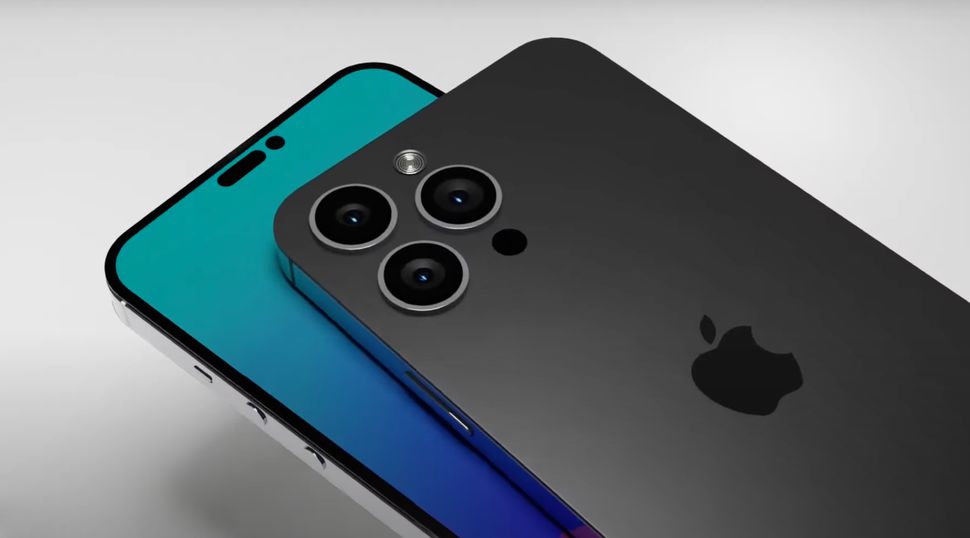 When it comes to non-Pro phones, Apple might let Google catch up. It might introduce a Max version, but in terms of size and price, it will still be the base iPhone 14 over the base Pixel 7. If it uses the same cameras and chipset as the iPhone 13, then Google has a chance to prove what kind of value for money the Pixel 7 could be, even with only moderate upgrades.