Albert Pujols will play first base for the Cardinals for the first time since Game 7 of the 2011 World Series when he appears there Sunday for the final of a four-game series with the Arizona Diamondbacks.
Paul Goldschmidt gets his first scheduled day off of the season despite going eight for 19 against Arizona starter Zach Davis. Pujols, who is one for 15 against right-handed pitchers this season, also has nothing for six in his career against Davies. He's been the designated hitter in all of his starts this year.
With Goldschmidt out, Harrison Bader will be second for the first time this season. Corey Dickerson will be the designated hitter and Paul DeJong is back at shortstop behind Jordan Hicks, who is making his third start of the season. Hicks had to give up his previous third-inning start on Tuesday when he was hit in the right wrist by a spike down the middle.
The Cardinals have lost five of seven games after starting the season 9-4.
Of note, Bader took the lead in stolen base in the National League with his sixth on Saturday. The Cardinals have swept 22 of 23 for the season.
The Cardinals' rescheduled game against Kansas City on Monday has been rescheduled again. Due to poor weather forecast for later in the afternoon, the departure time has been moved from 3:15 PM to 12:15 PM.
Fans who had already purchased tickets for the game, originally scheduled for April 13, and/or Monday's rescheduled game, will receive a digital voucher for free tickets to a game later this season. Tickets for the April 13 game will remain valid for Monday's game.
The two teams will then play Tuesday and Wednesday in Kansas City.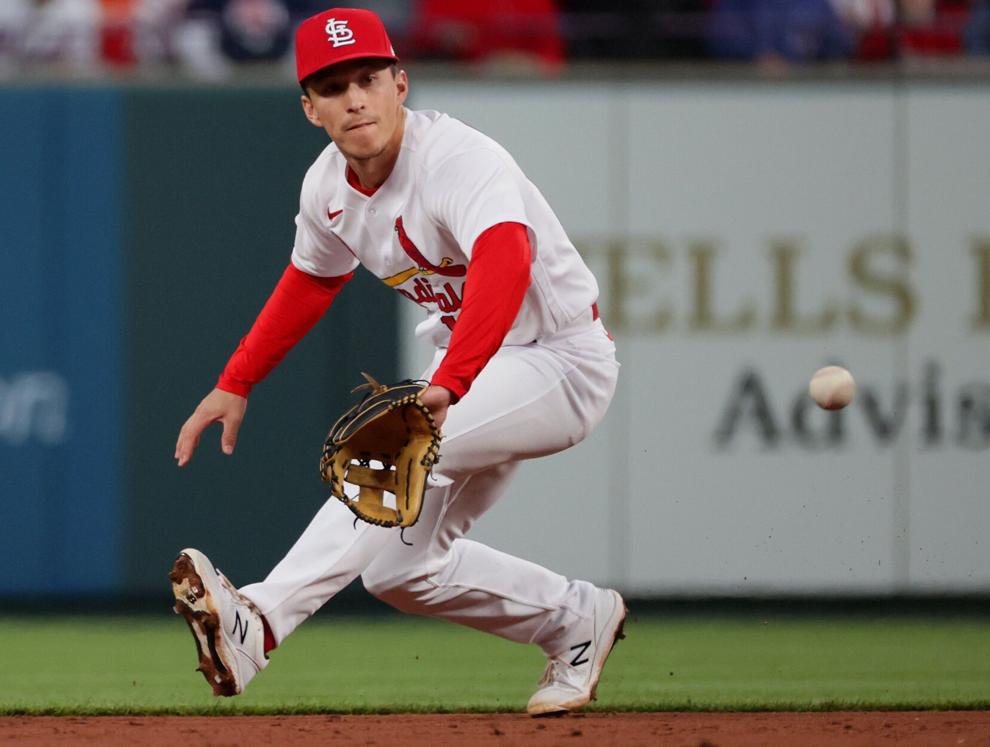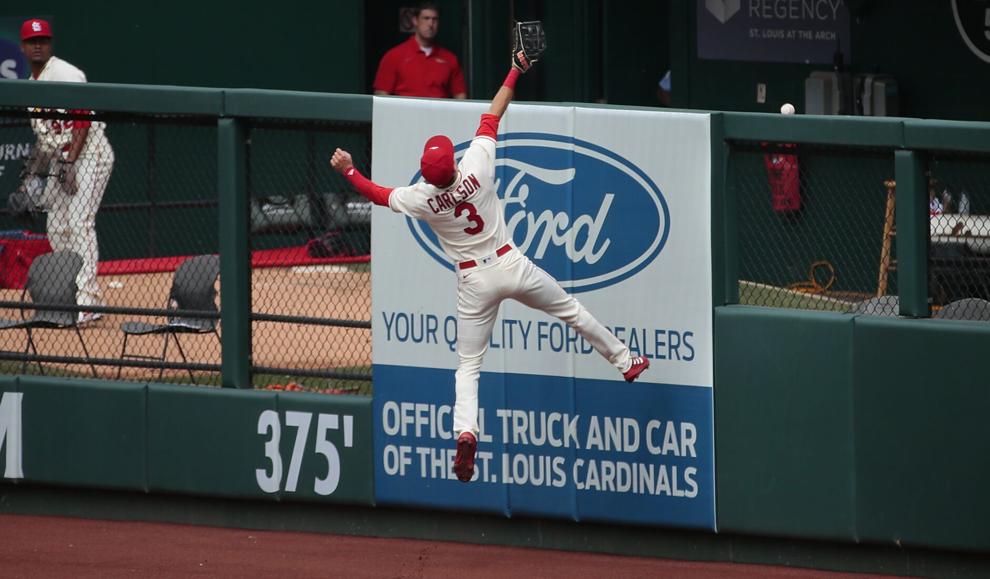 .